Inspired by classic horror movies, Nightmare Matches feature some of their most iconic characters. I wanted to play with the duality within those characters, so each box has two different illustrations (outside/inside). The characters/movies I chose for this project were:

–
Count Dracula
, from 
Dracula

(1931)
–
Dr. Jekyll / Mr. Hyde
,
from
 

Dr. Jekyll and Mr. Hyde

 (1931)
–
Wolf Man / Larry Talbot
, from 
The Wolf Man

(1941)
–
Freddy Krueger
, from
 

A Nightmare on Elm Street

 (1984)
–
Seth Brundle / Brundlefly
, from 
The Fly

 (1986)
The artifacts from our projects (in my case, the matchbooks) were sold at a pop-up store we organized, at Mercado Municipal de Matosinhos. Nightmare Matches were available in three different colours: green, yellow and orange.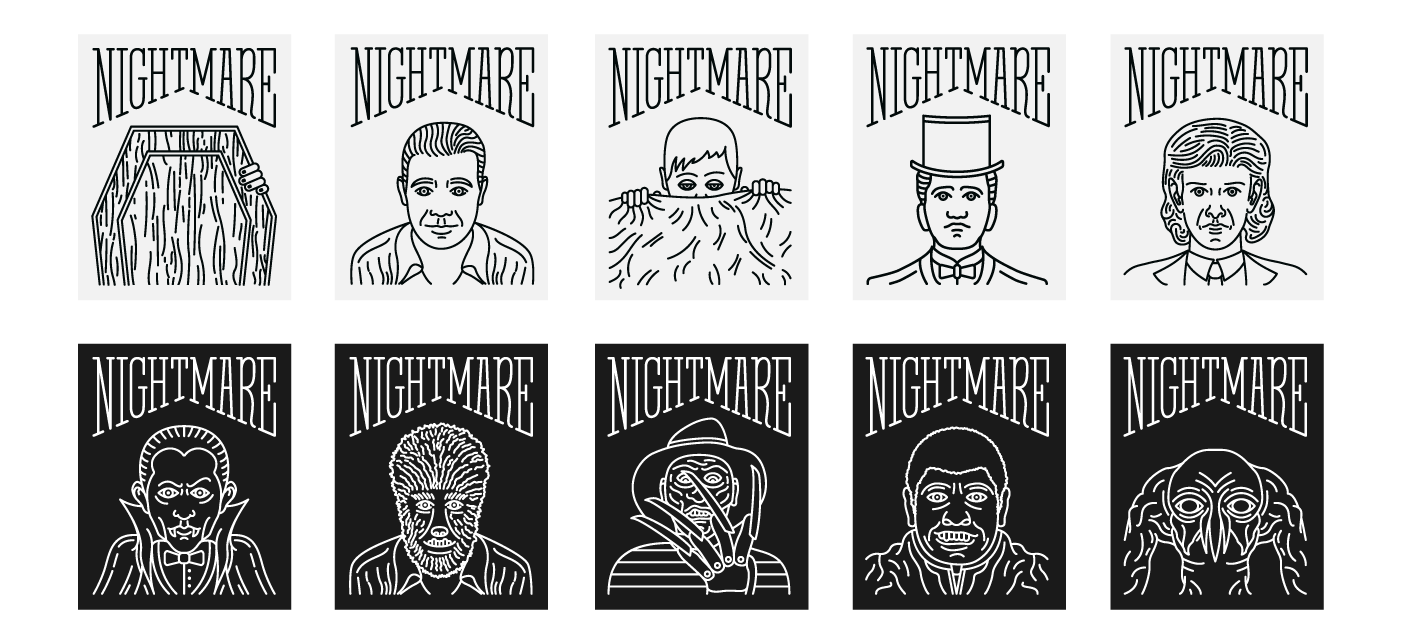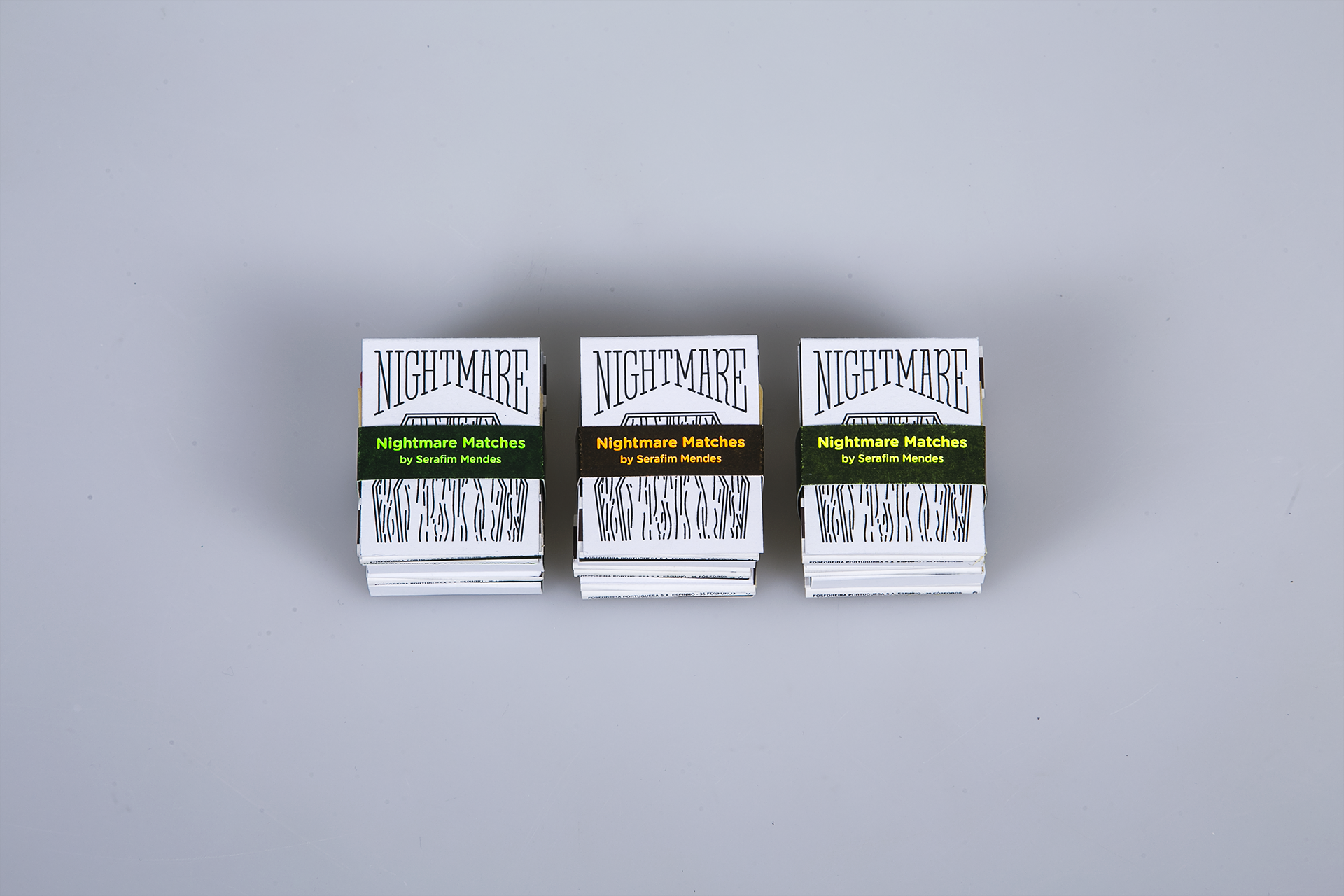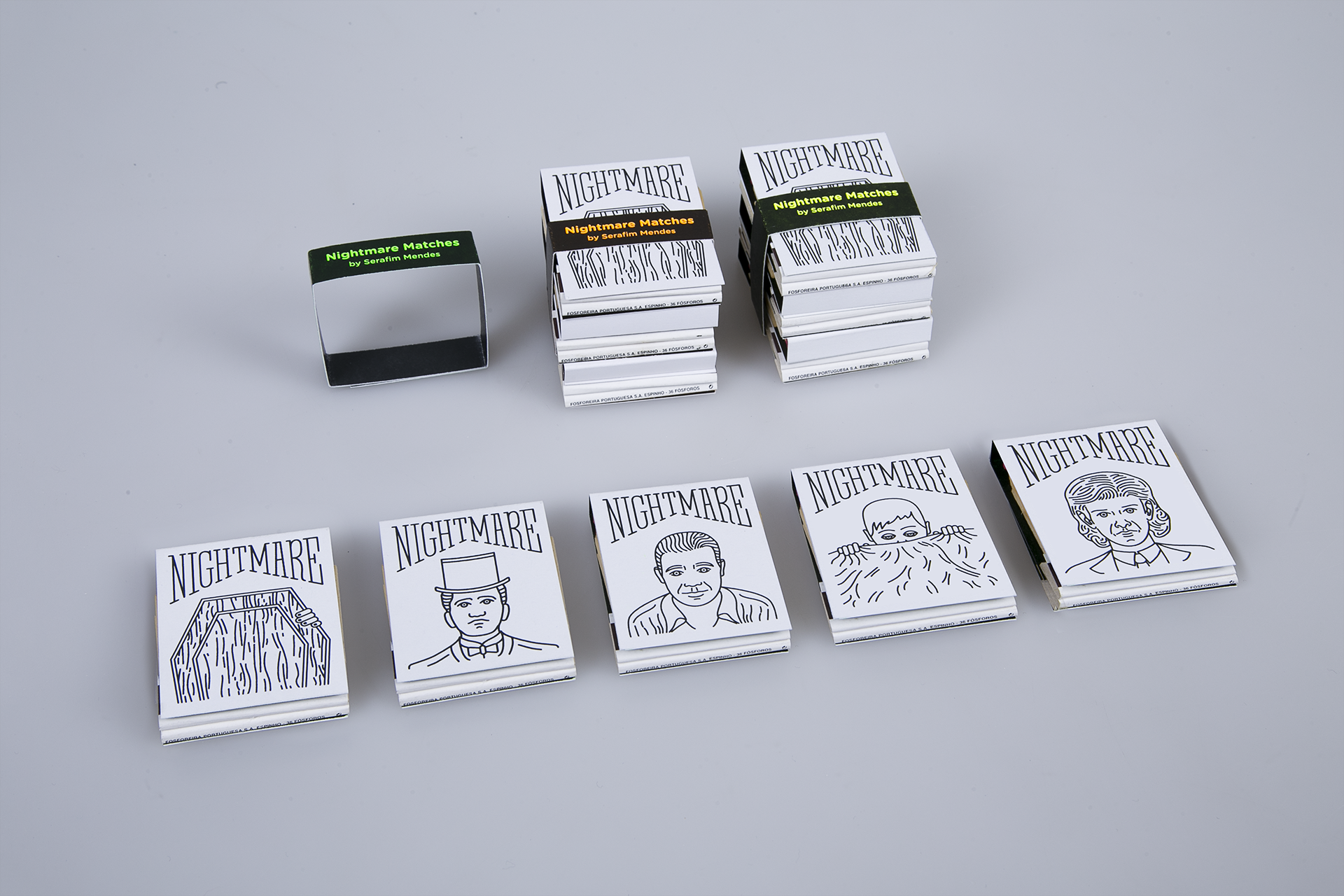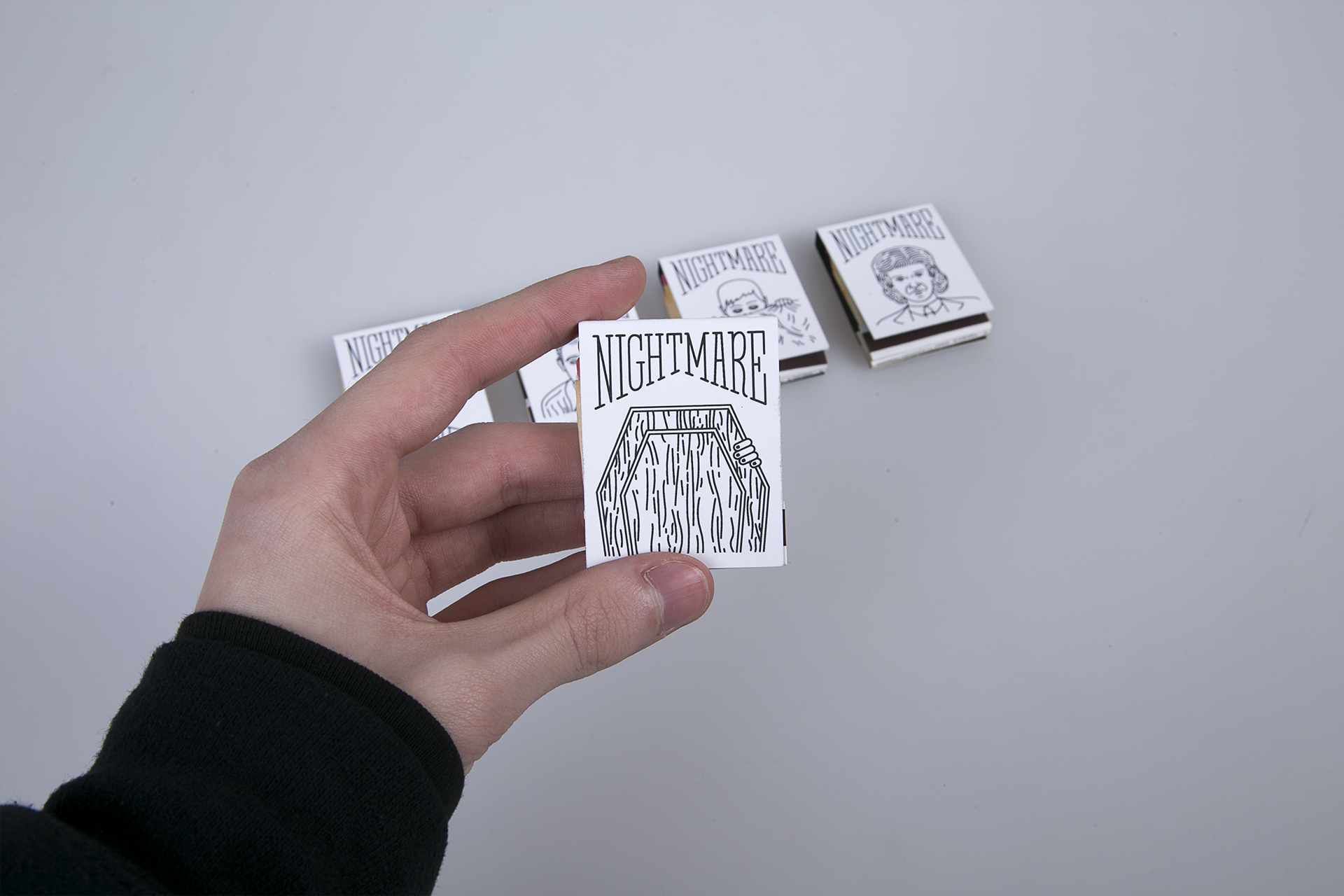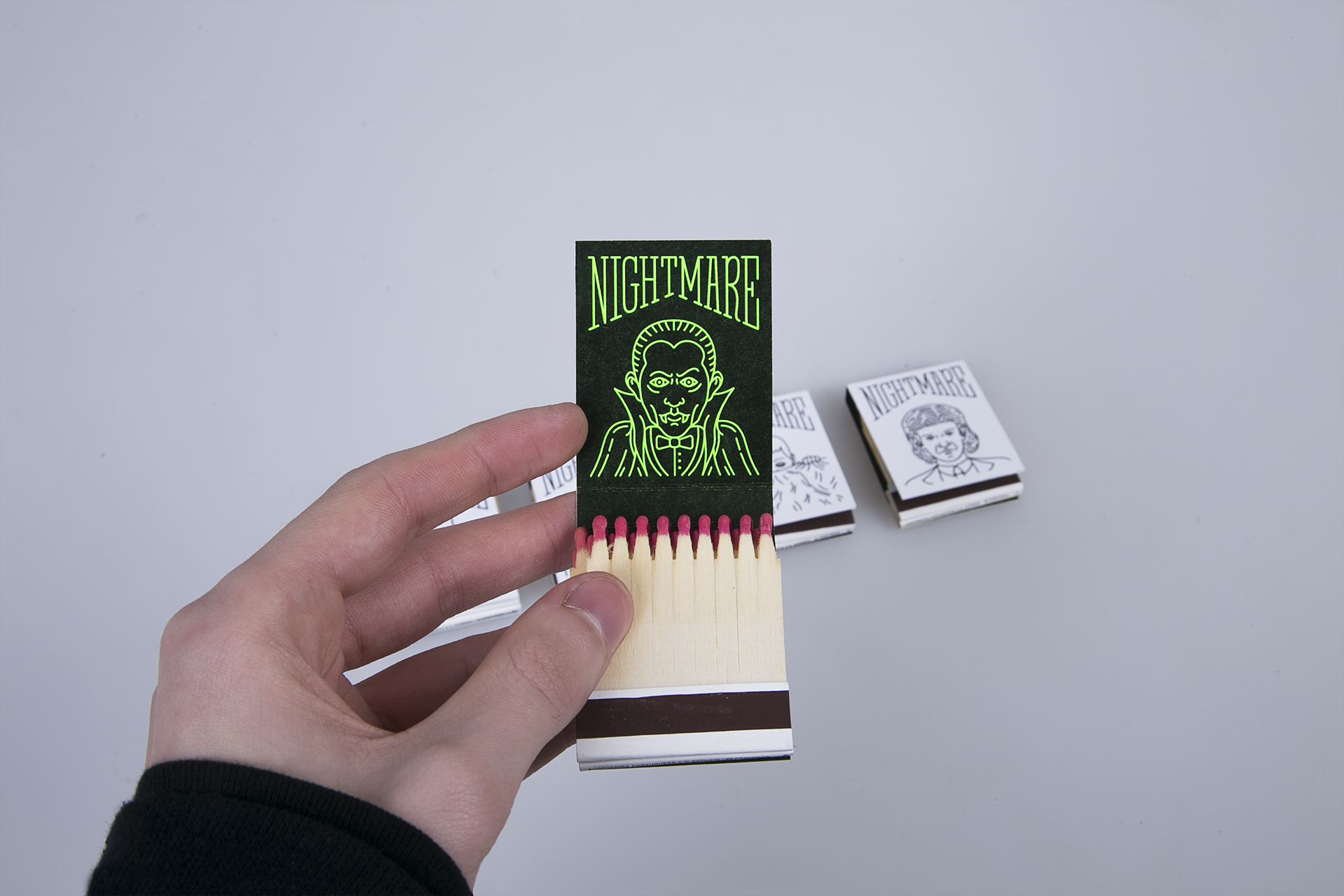 Inside the boxes you can also find information about the movie, as well as a small trivia.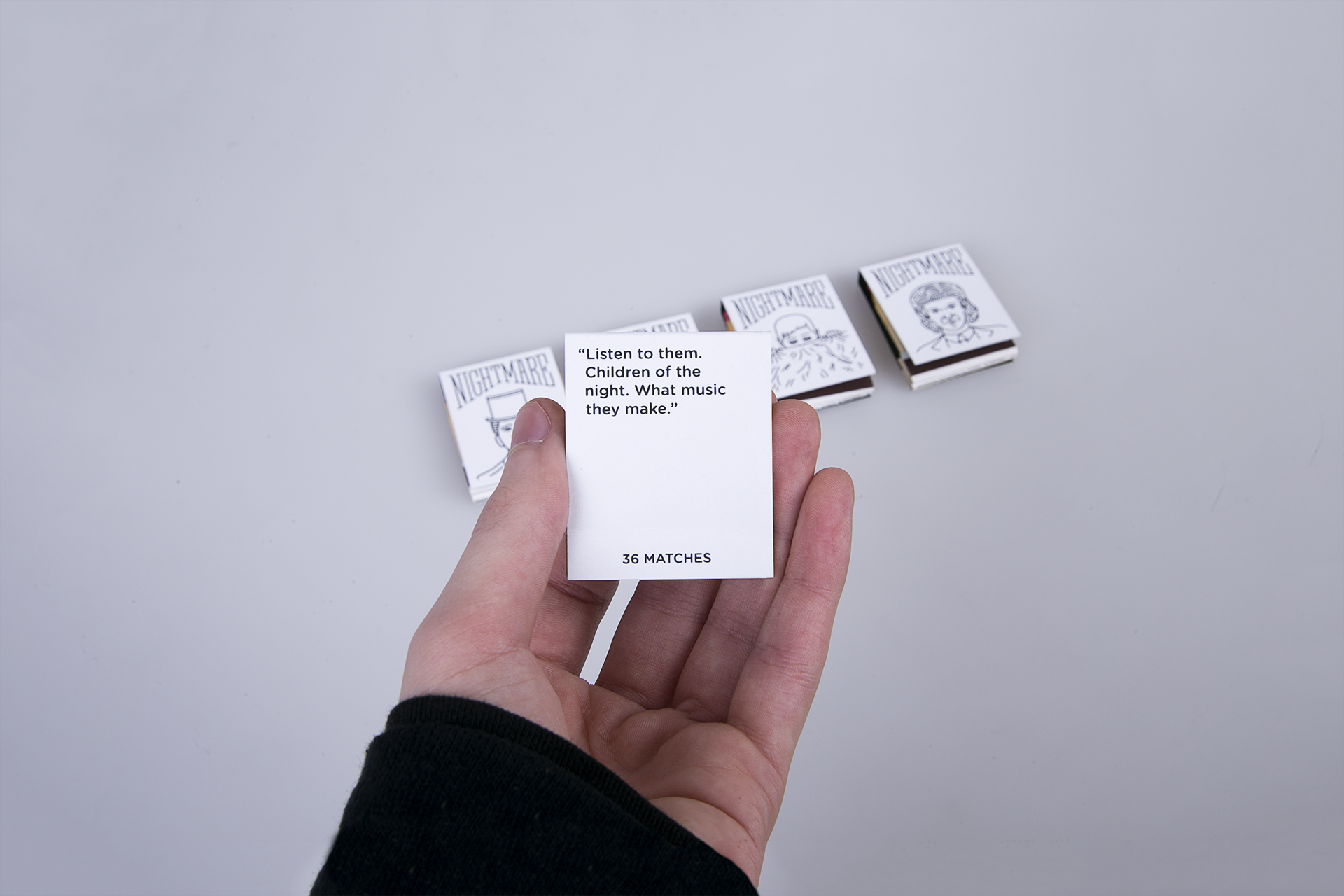 On the back of every box there is a quote from the movie.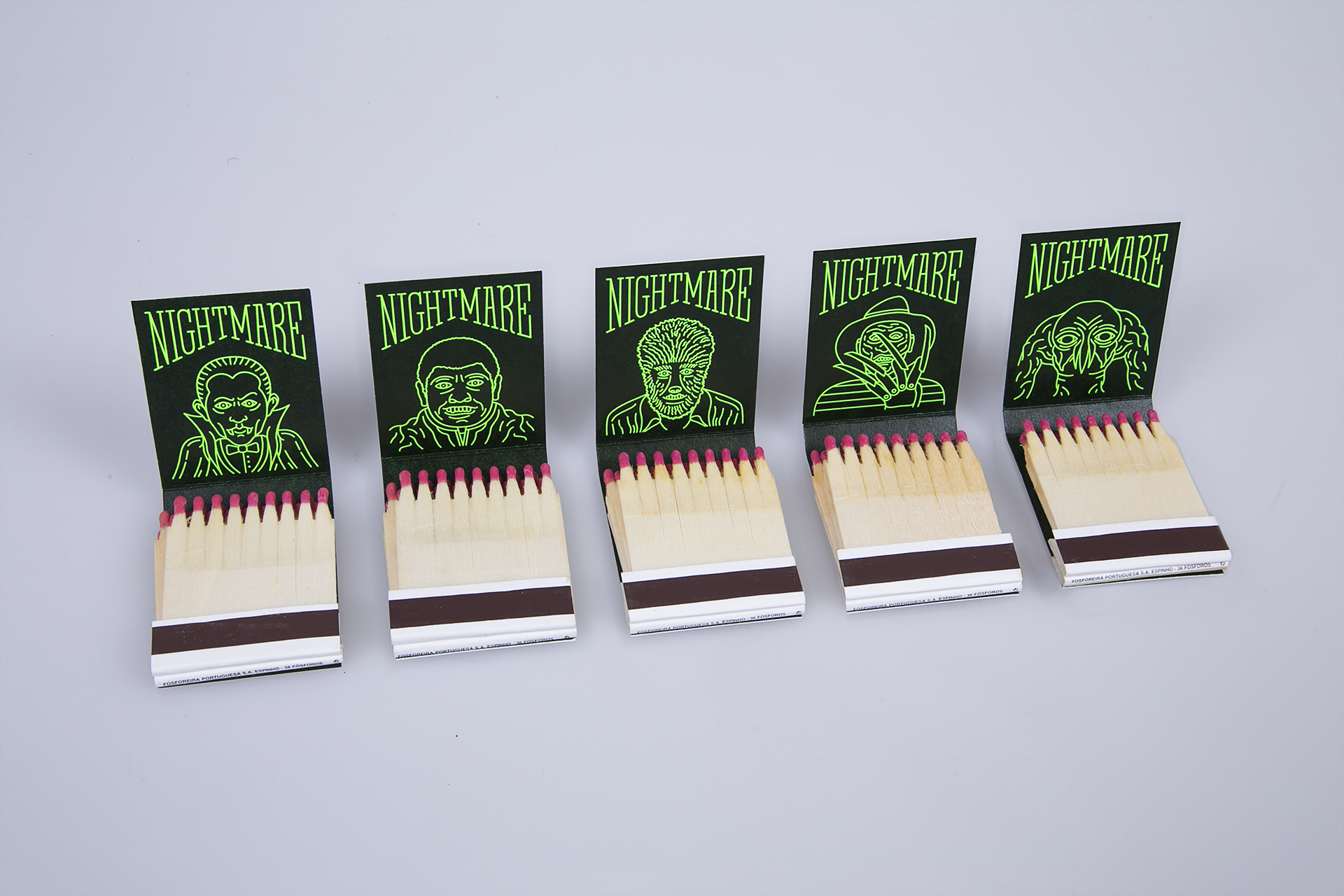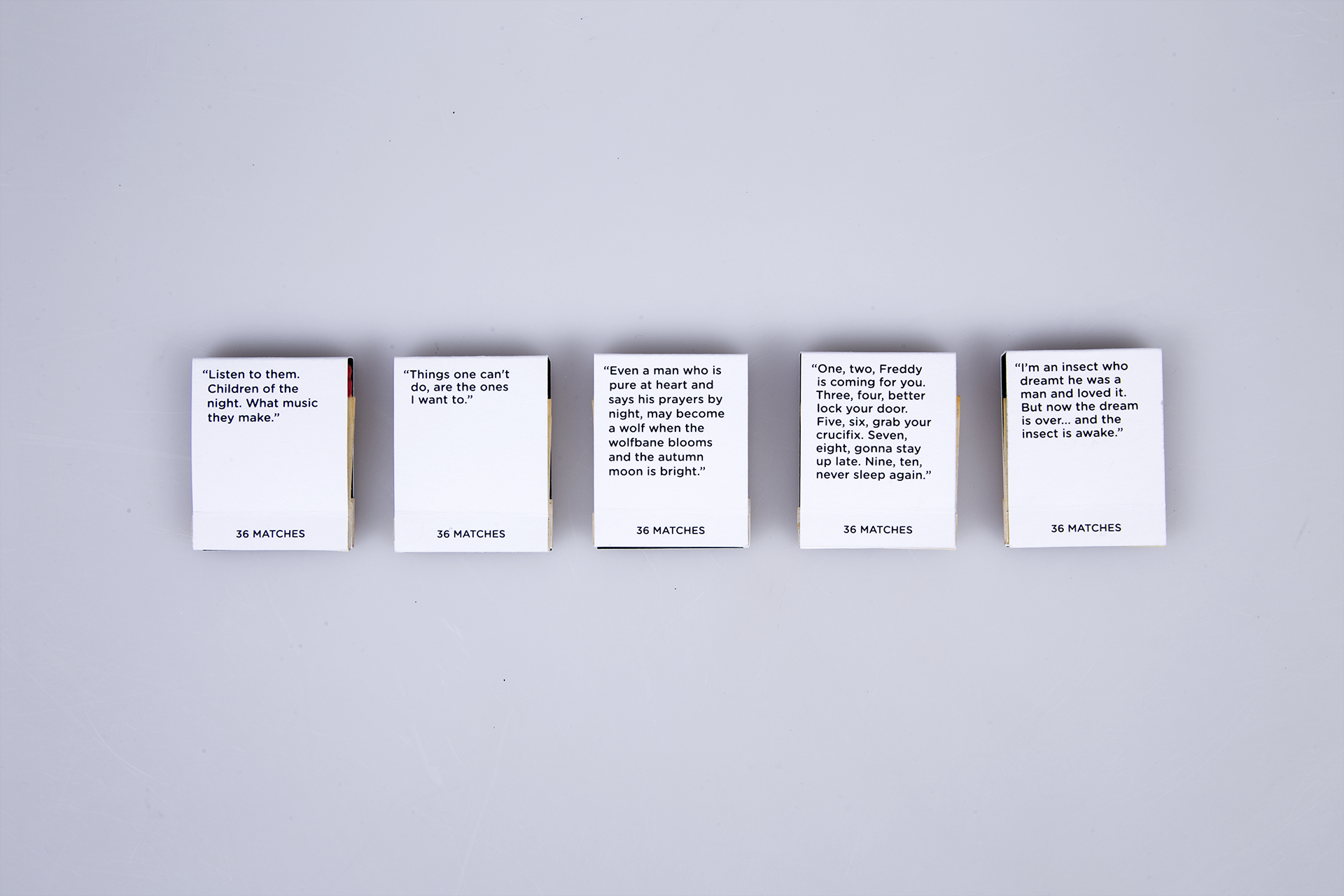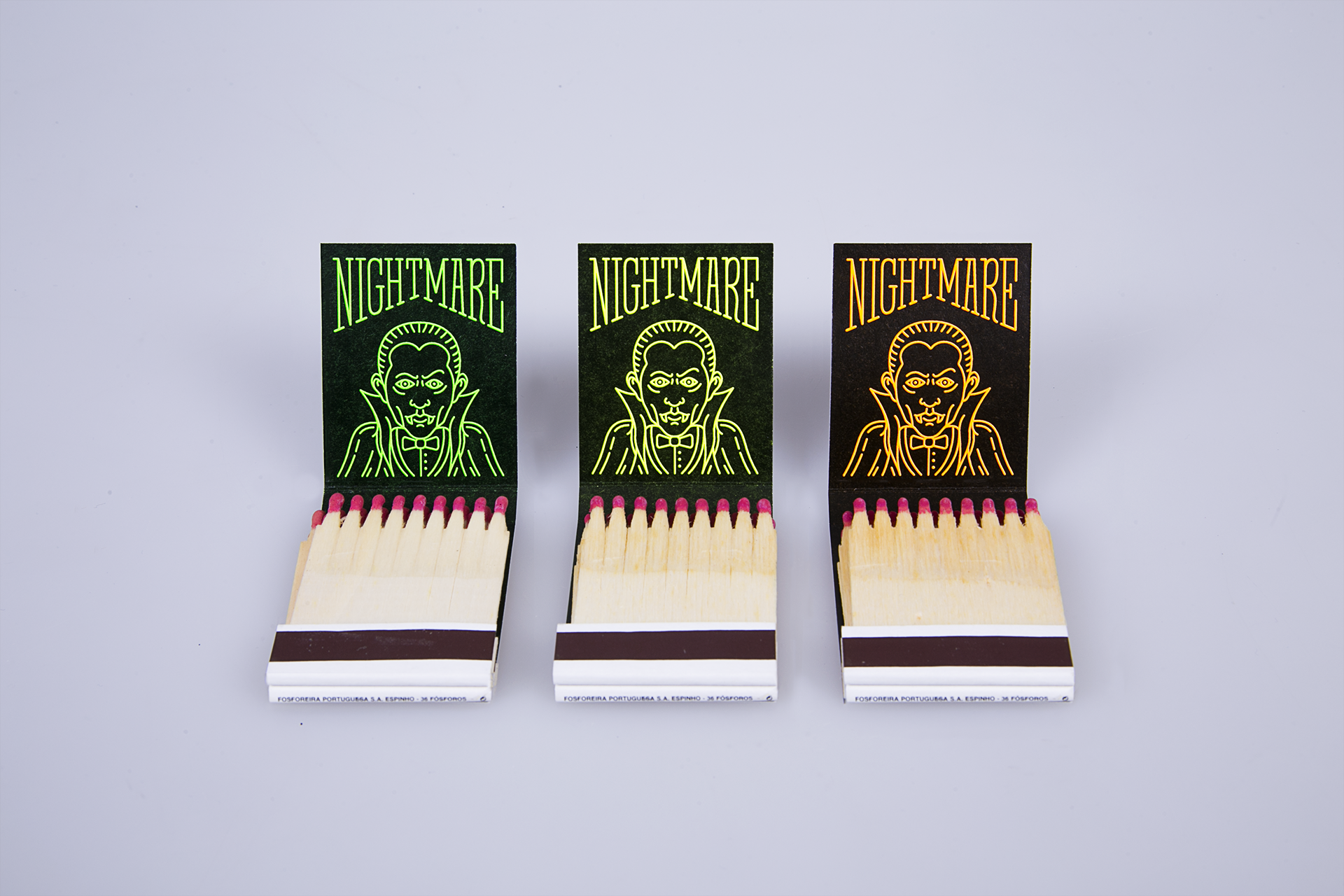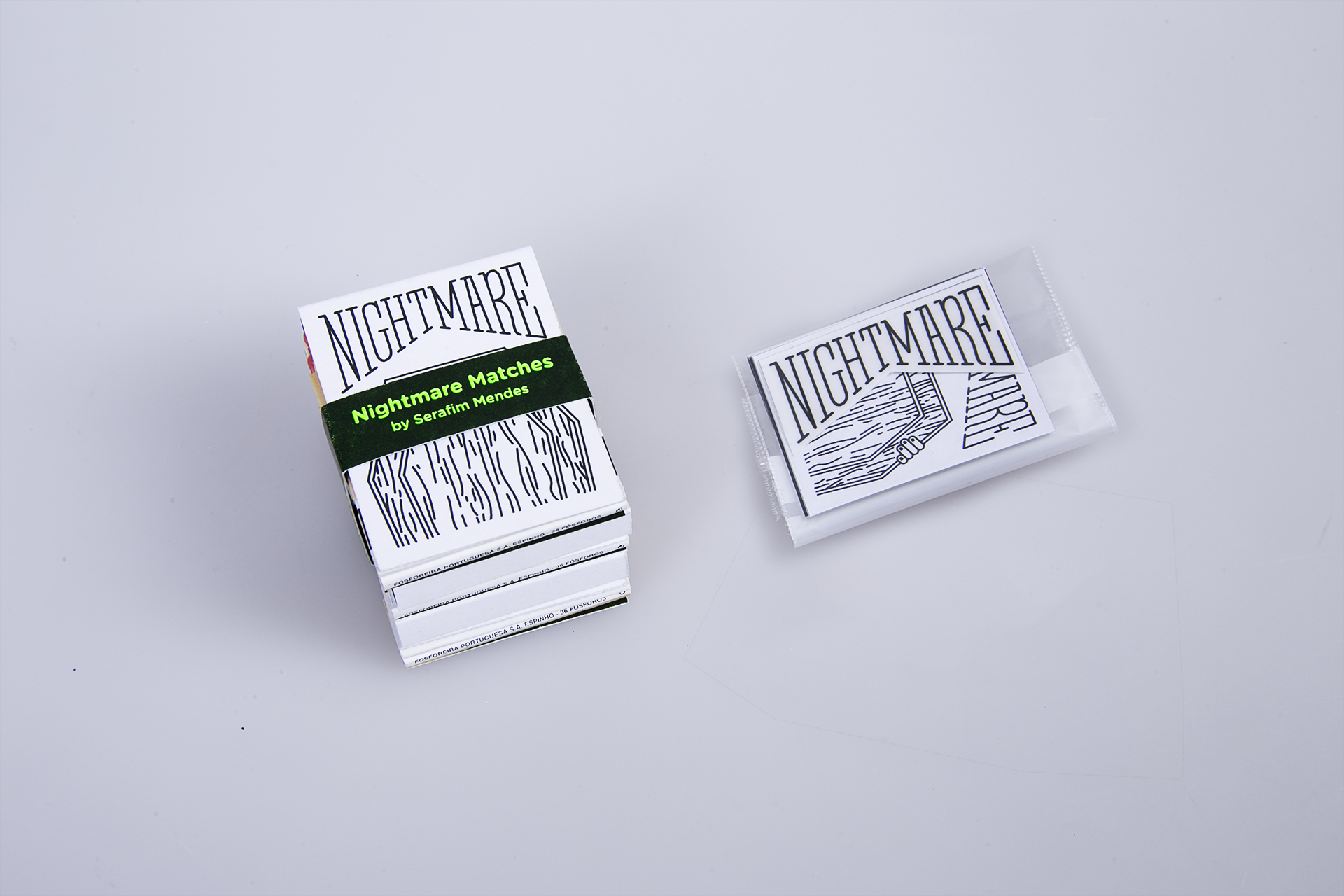 When purchasing a pack of matches, customers also received a bag with 11 stickers.